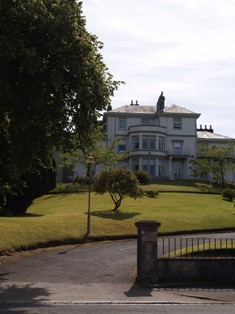 Bagatelle, situated on Eldon Street, Greenock, is located in a quiet residential area of the town with pleasant gardens at the front and rear of the building. It was built in 1841 and is one of the finest buildings in the West End of Greenock with a prestigious history. It was purchased by the Society in 1988 and has been extended and converted into a first class modern Home providing nursing care for 41 residents.

Bagatelle has had further modernisation and extension and offers a range of room types. There is a kitchen serving the dining room, three lounges, a Treatment room, a Relaxation room and a Hairdressing Salon. Three lifts serve all floors.

The day-to-day running of the Home is the responsibility of the Home Manager, Alison Shaw, who is responsible to the Chief Executive, Andrea Wyllie. The Home Manager is responsible for nursing and personal care, supervision of housekeeping, diet and meals and for therapy arrangements.

Bagatelle Care Home operates a No Smoking Policy within the building and its grounds.